Nexio Projects, a rapidly growing international sustainability consultant and implementation specialist, enters into a partnership with Torqx Capital Partners.
13 July 2023
Rotterdam, The Netherlands
Nexio Projects is pleased to announce that it has entered into a partnership with Torqx Capital Partners ("Torqx").
Nexio Projects offers a wide range of ESG consultancy services focusing on ratings & certifications, reporting, climate change and strategy advice with a large and diversified customer base on a global scale. Together with its strategic partners, Nexio Projects is able to offer best-in-class services in a pragmatic, human and customer-centric way, guiding them on the journey towards sustainability.
This investment exemplifies Torqx' expertise in partnering with owner-led businesses to drive sustainable growth on an accelerated timeline as well as their commitment to pushing the global sustainability agenda. Torqx will support management in further growing the company internationally both organically as well through strategic acquisitions. Current owners Marc Roodhuyzen de Vries, Paul Keser, Cilia Keser and Felix Keser will continue to lead the company as active co-shareholders.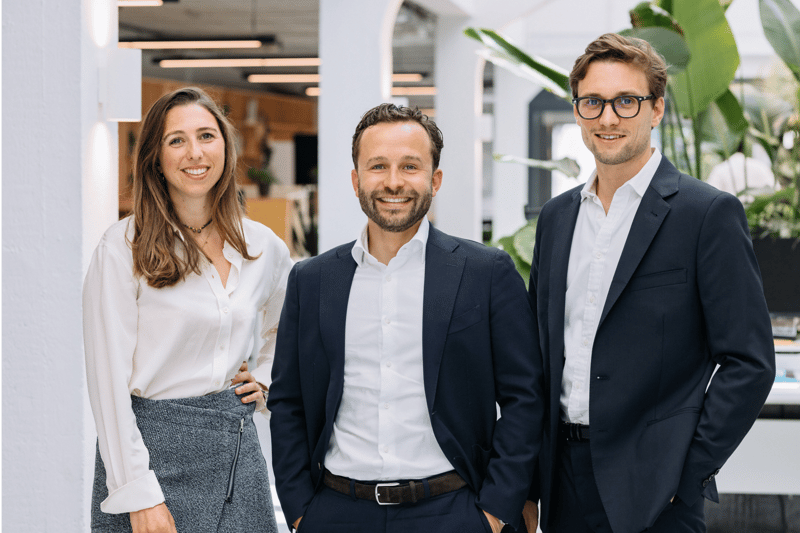 "Nexio Projects was founded nearly six years ago with a mission to accelerate organisations' transition from compliance to purpose."
Marc Roodhuyzen de Vries
Chief Executive Officer,
Nexio Projects

About Torqx Capital Partners
Torqx Capital Partners is a Benelux-based private equity company that invests in medium-sized companies with potential to accelerate. Situations include growth-, buy-and-build- and transformational investments across a range of industries. Torqx partners with co-shareholders and management, offering the companies smart capital, network, expertise, and talent to support implementation of their plans and achieve their full potential. The Torqx team consists of 15 highly experienced and skilled professionals who look beyond spreadsheets and understand what it takes to build businesses and accelerate momentum. Torqx is backed by highly reputable international institutional investors and the Torqx team itself. For more information please visit: www.torqxcapital.com